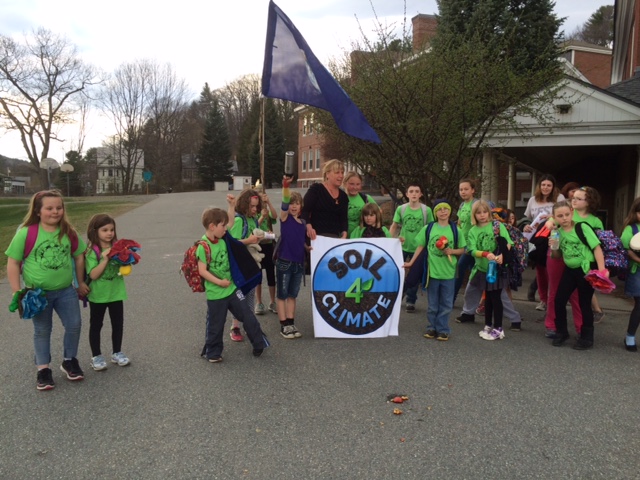 About CLASP
The Creative Lives After School Program uses a lab site approach to apply Ellen Tadd's "Framework for Wise Education" -- a holistic approach to education that includes character development, physical activity, enrichment opportunities and academic support. CLASP is our primary lab for curriculum development. With one program at White River Elementary in White River Junction (open since January 2012) and another underway at Barre City Elementary and Middle School in Barre, Vermont, we serve school communities where the free and reduced lunch rate is between 52 and 72%.
At CLASP, we help our students understand the role that focus plays in navigating their lives (and how to cultivate focus), how healthy attitudes strengthen self-esteem, what it really means to want the best for another (and how to practice this in daily life), how leaders must also be followers...
Over time, we find children can make these tools there own, and apply them as they move forward in their lives. As they develop and strengthen, children can meet challenges with resilience and wisdom. Visit Stories from the Field to learn more!
CLASP emphasizes experiential, individualized education that helps students explore their passions while working to master new skills and knowledge.
Some mainstay areas of discovery include―
Gardening & Nutrition
Restorative Ecology
Creative Science
Community and Outdoor Adventures
Fine Arts
Sports
History of Place
Life Skills Training (including contemplative education)
Cooking
We work with local businesses and our community to create adventures in learning both on site and off that connect children with the natural world, cultural experiences and the many ways people around them contribute to life through their work.
Connecting with families and the community around us is important at CLASP. We host regular dinners prepared by the children and staff and educational opportunities for families including parenting courses, healthy cooking and gardening. At CLASP we are all growing and learning together.
LOCATIONS:
CLASP labs are hosted by White River Elementary in White River Junction and will soon arrive at Barre City Elementary and Middle School in Barre, VT.
SCHEDULE
WRJ: 3-5:30 pm daily.
COSTS:
The costs of attending CLASP, with our numerous enrichment programs, are subsidized in part by grants, allowing us to offer our enrichment programming for $16 per day, or $80 week for five days per week.
 
SCHOLARSHIP GUIDANCE:
Please begin by applying for a childcare subsidy from the State of Vermont Department of Children and Families. The income guidelines and criteria for qualifying and the on-line application are accessible HERE.
If you need assistance, but do not qualify for State support, please submit a sliding scale application. You will need to mail or bring this, along with proof of income (page 1-2 of your 2016 tax return, and a recent pay-stub) to school. Our scholarship funds are limited, but we strive to help every child attend if we are able!
Please send us an email to add your name to our mailing list or to request more information now.